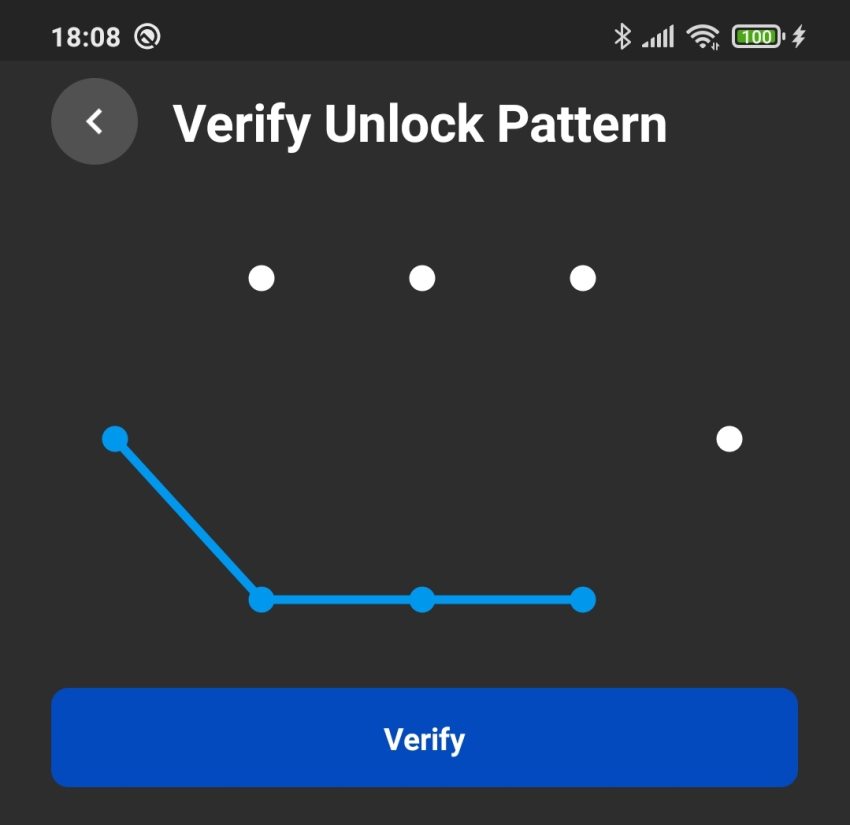 So here's the thing – it was a really long time ago when I tested and configured the unlock pattern for my Quest 2 headset. The pattern was only applied to my saved passwords and not the headset itself.
Anyway, today I needed to draw the unlock pattern to use one of my saved passwords… and I just couldn't remember it! I tried and I tried to remember, but finally gave up when Oculus started delaying my retry attempts.
Surely there is a way to remove the unlock pattern, right? And in fact, there is.
The easiest way to remove and reset the Quest 2 unlock pattern is using the Oculus mobile app. You will find the option under headset settings (Oculus PIN is needed to complete the action). In case that doesn't work, factory resetting your Quest 2 will also remove the configured unlock pattern.
Let's dive into details and explain the process step-by-step.
Remove Unlock Pattern using Oculus Mobile App
Open Oculus App on your phone
Click Menu on the bottom-right of your screen.


Click on Devices


Connect your headset



Scroll down to Headset Settings and tap Unlock Pattern


Tap on Remove Unlock Pattern


Enter your Oculus PIN and tap Submit


Congratulations! Your Unlock Pattern should now be removed.

Note! If you have also forgotten your Oculus PIN, click on the link to read my article about all the different ways you can reset your PIN code.
The thing is that, even though the official manual from Meta states that you can remove the unlock pattern this way, it didn't work for me. Instead what I got was a "Headset doesn't support this operation" error message each and every different way I tried it.
Based on the fact that I couldn't find other users having the same issue, I believe this method should and will work for you. However, if it doesn't then here is my actual (not the most elegant) solution which restored my full access to the headset.


Remove Quest 2 Unlock Pattern By Factory Resetting
Yep. The good old factory reset will get rid of the unlock pattern that you (and I) have somehow forgotten. I personally used the Oculus mobile app to complete the factory reset:
Open the Oculus app on your phone
Click on Menu (bottom-right)
Tap on Devices
Connect your headset
Select Advanced Settings
Tap on Factory Reset and then Reset
Another way to factory reset your Quest 2 is to press and hold the "Power" and "Volume down" buttons down simultaneously until your headset enters "USB Update Mode" (see image below). Use the volume buttons to navigate to the "Factory reset" option and press the power button to confirm.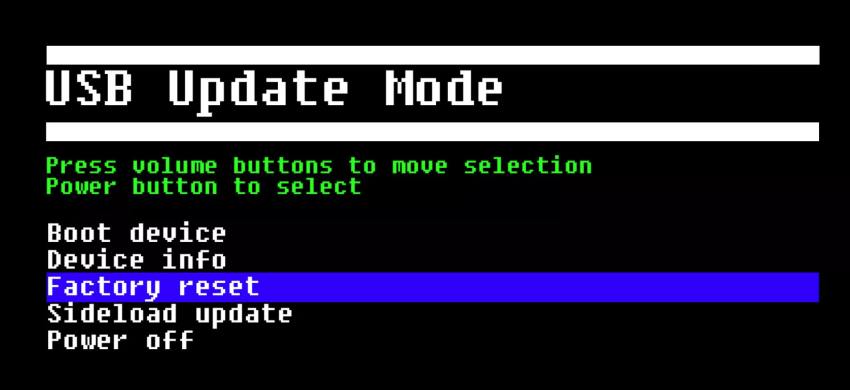 Note! Are you having any worries or doubts about factory resetting your headset? Click on the link to read my previous article where I demonstrate the whole process step-by-step and list specific actions to take before and after.
I hope the article was useful and you have now regained full access to your headset.

HARDWARE USED FOR TESTING AND WRITING THE ARTICLES:
* Meta Quest 2 (My "daily driver" headset, which I absolutely love & recommend)
* Lenovo Legion 5 Pro (AMD Ryzen 5 5600H, Nvidia Geforce RTX 3060, 16GB RAM)
* TP-Link Archer C6 (budget dedicated router for Air Link, see my full setup tutorial)

ESSENTIAL QUEST 2 COMFORT ACCESSORIES:
* VR Cover Foam Replacement (one of the easiest & cheapest ways to improve headset comfort)
* BoboVR M2 Head Strap (reduce pressure on your head and improve the overall fit of the headset)