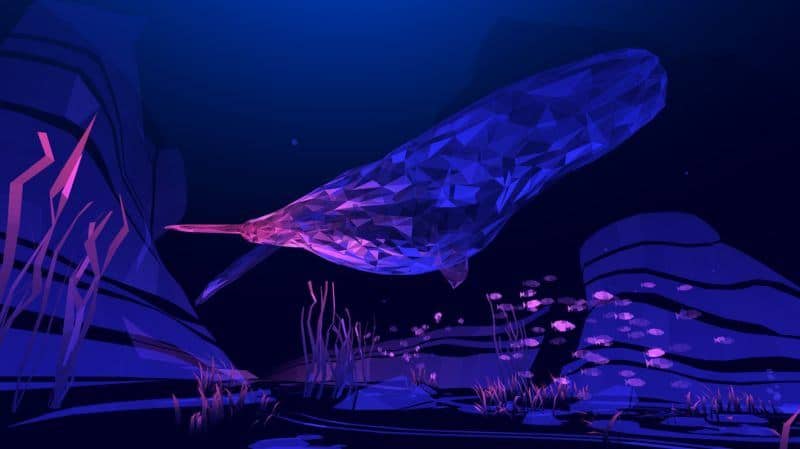 Virtual Reality is not only for teens and younger adults to enjoy. As a matter of fact, there are plenty of suitable experiences and games for older adults to enjoy as well.

With that being said, here are some of the best Oculus Quest 2 that seniors are sure to enjoy:
Nature Treks VR
Apollo 11 VR
Everest VR
Tilt Brush
Rush
Richie's Plank Experience
Cosmic Flow: A Relaxing VR Experience
Google Earth VR (Oculus Link)
the Blu (Oculus Link)
Let does next look at each of the titles in a bit more detail.
Did you hear? Facebook (Meta) is going all-in on virtual reality and metaverse. Get a Quest 2 headset and be a part of the future of entertainment!
Start with Tutorials
Most VR experiences and applications require at least some form of interaction and use of controllers. For that particular reason, when introducing someone to VR for the first time (doesn`t matter if its seniors or teens), I have always let them complete the tutorial before diving into the actual experiences.
The tutorials might not lead to a "WOW" effect initially, but completing them is essential to preparing for the actual experiences. So, whether it is SteamVR or Oculus "First Steps" – be sure to start with the tutorials and then move to the actual experiences!



1) Nature Treks VR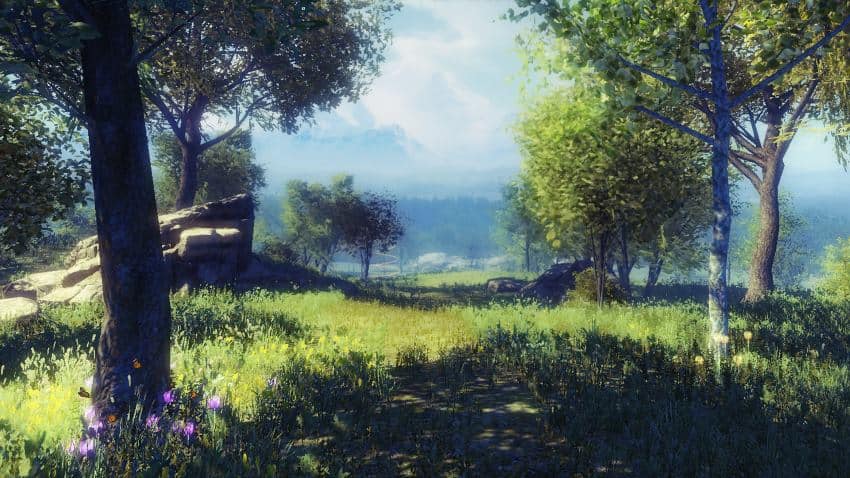 Link: Official Website / Oculus
Trailer / Gameplay: Youtube
Nature Treks VR is a getaway to tropical beaches, flourishing green fields, underwater oceans, and even to the stars. Discover and summon more than 60 different animals, command the weather, take control of the night or create and shape your own world.


2) Apollo 11 VR
Link: Oculus
Trailer / Gameplay: Youtube
Apollo 11 VR lets seniors experience the greatest journey ever taken by humankind – the first spaceflight to the moon. Experience this historic event through the eyes of those who lived through it!
A realistic representation of the space module and locations, original audio and video footage and the possibility to control various aspects of the journey (land the lunar lander, explore the Moon's surface) make this an unforgettable experience.


3) Everest VR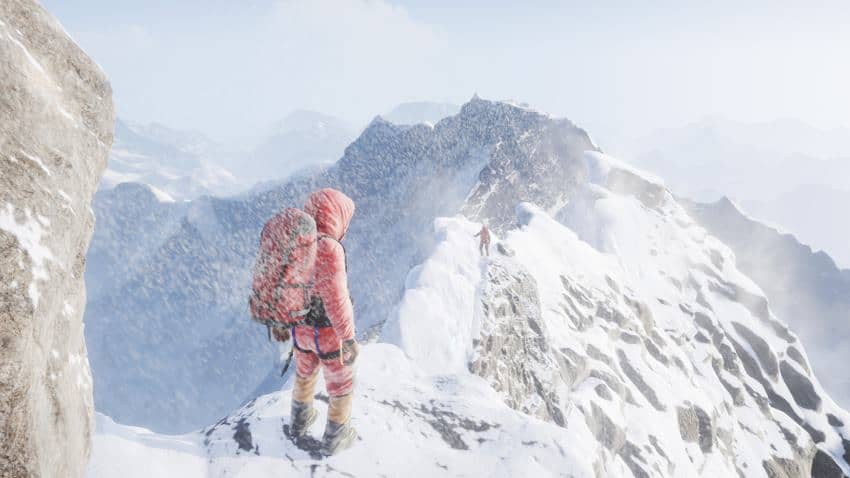 Link: Oculus TV (Quest)
Trailer / Gameplay: Youtube

Everest VR is the closest thing that most people will ever get to climbing Everest. That is especially true for seniors with more years on their shoulders.
Experience the difficulties and wonders of the ascent and hear the motivation of mountain climbers to take on the largest summit in the world. Y
ou will also witness a Himalayan avalanche, a rock-climbing fall, and a surfeit of breathtaking views.


4) Tilt Brush
Link: Oculus
Trailer / Gameplay: Youtube
Tilt Brush is a unique way to bring out the artistic side of elderly people. It literally makes the world your canvas!
Unleash your creativity with three-dimensional brush strokes, stars, light, and even fire and create something extraordinary!


5) Rush
Link: Oculus
Trailer / Gameplay: Youtube
Rush is a fun wingsuit flying game that is suitable for the elderly who are after some excitement and a rush of adrenaline. Holding your hands to the side to control the movement, you will be soaring down mountainsides and cliffs while dodging outcrops and striding towards the finish line.


6) Richie's Plank Experience
Link: Oculus
Trailer / Gameplay: Youtube
Richie's Plank Experience is for thrill-seeking seniors and not for the faint-hearted, You're on a plank, 80 stories high. Knees shaky, palms sweaty. Do you walk or do you freeze? Take a wrong step and you will fall!


7) Cosmic Flow: A Relaxing VR Experience
Link: Oculus
Trailer / Gameplay: Youtube
A true visual masterpiece, this experience lets seniors sit back and get into a deep state of relaxation. Since the app is also free, it's a must-try!


Top PCVR Game Picks for Older Adults (via Oculus (Air) Link)
If you have a VR-compatible PC and make use of the Quests 2 PCVR capabilities, there are a couple of excellent experiences for seniors to try out here as well.
1) Google Earth VR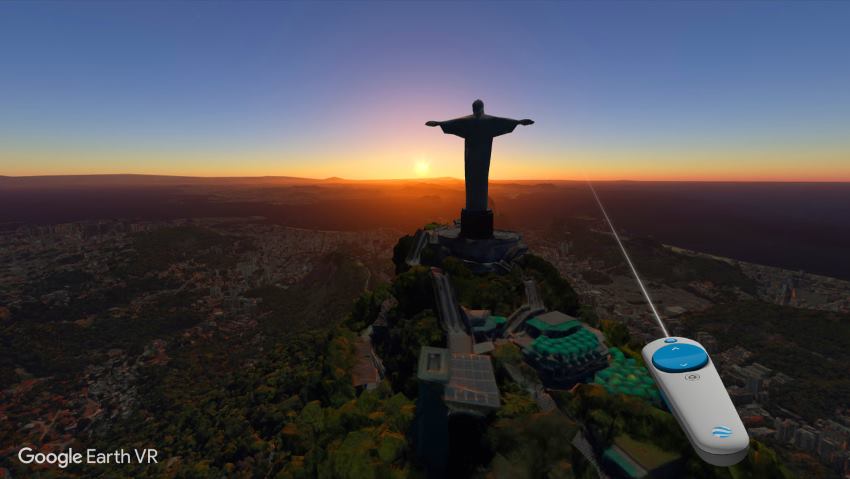 Link: Official Website / Steam / Oculus
Trailer / Gameplay: Youtube
Google Earth VR is a must-try-out app for seniors. It lets them see the world's cities, landmarks, and natural wonders from a totally new perspective. You can fly over a city, stand at the top of the highest peaks, and even soar into space.
For nostalgia and bringing back old memories – why not revisit your birthplace, favorite sightings, or the place you got married? It`s a unique chance to obtain experiences the seniors otherwise could not.


2) theBlu VR
Link: Steam / Oculus
Trailer / Gameplay: Youtube
theBlu VR is a perfect relaxed experience for anyone trying out VR. Feel the wonder and majesty of the ocean through a series of habitats and come face to face with some of the most awe-inspiring species on the planet.
HARDWARE USED FOR TESTING AND WRITING THE ARTICLES:
* Meta Quest 2 (My "daily driver" headset which I absolutely love & recommend)
* Lenovo Legion 5 Pro (AMD Ryzen 5 5600H, Nvidia Geforce RTX 3060, 16GB RAM)
* TP-Link Archer C6 (budget dedicated router for Air Link, see my full setup tutorial)

ESSENTIAL QUEST 2 COMFORT ACCESSORIES:
* VR Cover Foam Replacement (one of the easiest & cheapest ways to improve headset comfort)
* BoboVR M2 Head Strap (reduce pressure on your head and improve the overall fit of the headset)
Related Articles