Socializing is hard, especially in our day and age when the convenience of our own home is so terribly inviting. Self-esteem issues are becoming ever more prevalent in our society. Once you have them, getting yourself out there can be pretty overwhelming and a lot of people can give up on it entirely.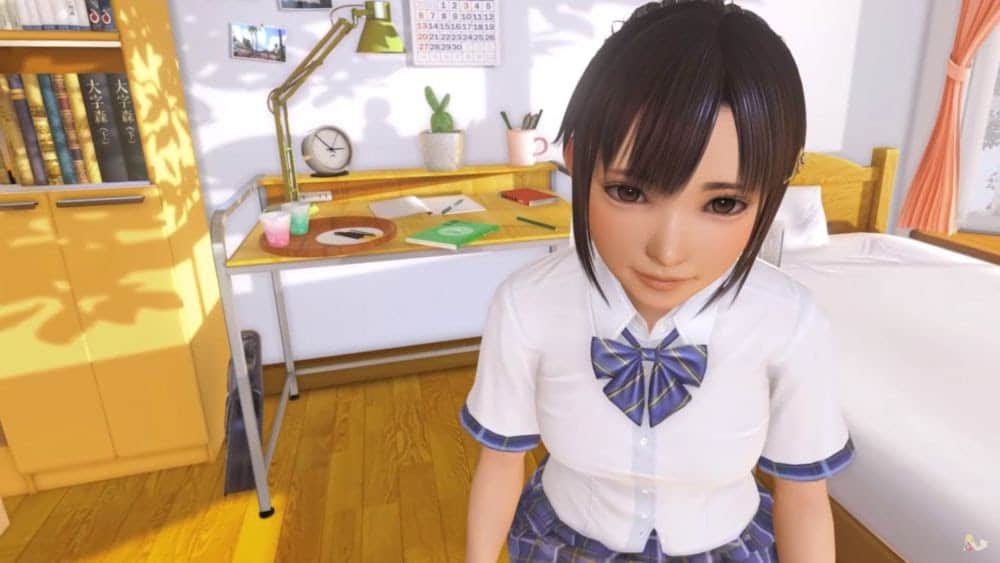 But that doesn't mean all hopes for having a girl by your side are lost, not at all! If you've ever thought about meeting someone new, cute, exciting and 100% non-judgmental, then boy do I have the game(s) for you!
Get ready to slap on your VR headset because technology is far enough advanced to allow you to have your very own virtual reality waifu! I'd be glad to guide the uninitiated through the best Virtual Reality girlfriend games on Steam.
Shameless plug: If you're on the fence about which VR headset to buy for your gaming (or other) needs, you can find an overview of the best steam-compatible VR headsets from my previous article.
I tried doing some digging on Android, but there appears to be no gameplay footage for the games, and Google brings me to the shadiest sites that make me want to instantly start downloading something fishy! So, for the sake of my PC, I'll only be going into VR girlfriend games found on Steam. 
Did you hear? Facebook (Meta) is going all-in on virtual reality and the metaverse. Get a Quest 2 headset and be a part of the future of entertainment!
1) VR Kanojo – The most popular VR Girlfriend Simulator
Probably one of the more well-known games on Steam with 595 mostly positive reviews, VR Kanojo was released in 2018 and features some pretty nice visuals. The game takes place in one room, and the interior looks very nice and polished with high-quality assets. The look is obviously anime-inspired, and so is the model of Sakura – the girlfriend. Now, despite how nice everything looks, the animations are a bit awkward, and Sakura's voice lines can get highly repetitive really fast.
Content-wise, Kanojo is definitely an adult-oriented game first and foremost. There is some talking, helping Sakura with her homework, dressing her up in different outfits, and those bits are what you get when you download the game on Steam. 
Because of Steam's restrictions, you do have to download the free adult-oriented patch from the official website after purchasing the game. The patch adds about 75% more content to the game, so make sure you keep this in mind.
The asking price on steam for Kanojo is 15.99$, for around 40-50 minutes of gameplay. Some people have found this a bit too much and would prefer to wait for a sale, others are content with what they get for the price. It is, of course, one of the better girlfriend simulators out there, so the developers may have a right to a higher asking price.
Head on over to my previous article for a complete overview of VR Kanojo and its unlockables!


2) Together VR – A Virtual Girlfriend Game Worth Checking Out
Well, maybe you're not that interested in an adult game and would instead like a girlfriend to simply spend a fun time with – Together VR has you covered in that aspect. The game features a cute little apartment that you and your girlfriend Hoshihara spend your days in. The art style for this one has a more realistic approach and looks just as good, if not better than Kanojo!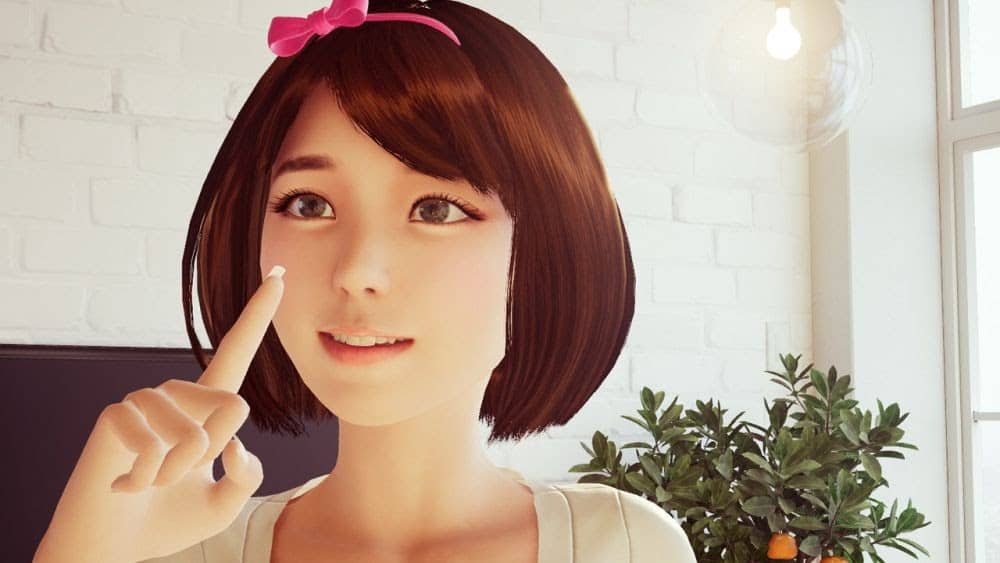 There's a lot of clutter placed around to make the place feel like a home, and it certainly succeeds in that regard. The model for Hoshihara looks way better than the model for Sakura in my opinion – mostly because her face is more realistic and expressive, but of course this is a question of taste, you can look at preview videos to see which style you prefer. The animations are also better in Together, but there's still some stiffness and awkwardness to them.
Content wise, Together VR is definitely a lot more SFW than Kanojo. The majority of the gameplay consists of playing games with your girlfriend, including a VR shooter (yep, a VR game INSIDE a VR game) or eating dinner with her – cutesy and domestic activities are this game's bread and butter. Now, this also means that it gives it a lot less replay value than Kanojo and overall, the game takes about 30 minutes to complete, so it isn't very content heavy.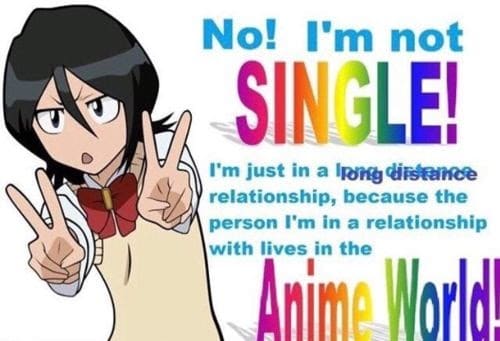 That being said, Together VR goes for only $6.49 on Steam, or your regional equivalent, and for how gorgeous the game looks and how sweet the interactions are? That's not a lot.
As for the reception by general public, the reviews for Together VR are mixed. From what I read, this is mostly because people go into it expecting a second Kanojo-like game, and there isn't really anything the negative reviews are saying that isn't "It isn't Kanojo!". Everyone who went in there looking for a cute cure for a lonely heart left positive reviews, so if that's what you're looking for, you'll probably enjoy Hoshihara's company.


3) House Dating VR
So the thing about House Dating VR is that it's incredibly obscure, yet it managed to pop up and recommend itself to me on every corner that I turned in my search for VR girlfriend sims, so I feel like I should talk about it simply to reward how persistent it was.
Starting off, House Dating is only compatible with the Vive and Oculus Rift. So all you Windows Mixed Reality users have to sit this one out, I'm afraid. Concerning visual style, it's pretty unique as it features clips filmed in real life, as opposed to animation. That means that as far as girlfriends are concerned, Sehyun is definitely the most realistic and doesn't look awkward moving about like the two previous girls.
Now House Dating also seems to be more simplistic, as you can only engage in conversation with Sehyun. She teaches you some Korean, pos'es for you and that's really about all there is to the game.
Regarding the price, House Dating VR is going for $6.99, slightly more expensive than Together, but again, well below the price point of Kanojo, and a reasonable asking price if the developer has put time and effort into the game.
When it comes to user feedback, there are only 7 reviews on the game, most of them aren't in English, and the one that is is actually total gibberish, so really, this game is a mystery. Maybe you're a risk-taker and want to figure out the secrets of House Dating VR? Then go right ahead and dive into it – write a coherent review, too, if you do so the next person looking to dig up information isn't as stumped as I was.


4) Focus on You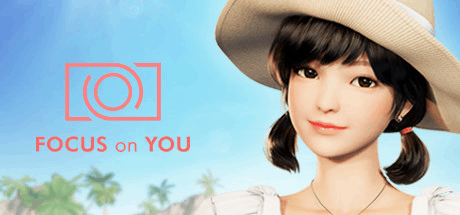 A unique take on VR girlfriend simulators, Focus on You appeals to the aesthetic sense in you and offers a smooth relationship focused more on emotions and less on skin.
Starting off with the positives, Focus on You provides you with incredible detail on Han Yua – your girlfriend. The story itself is more of a video novel, with you being along for the ride while mostly just choosing dialogue choices and outcomes. This game looks to provide a sense of intimacy through photography, with you taking pictures to please her – and of course yourself too!
You can also use voice commands to select your dialogue options, adding to the immersion! The response time is smooth and performs really well!
The story in this game lasts approximately an hour and a half, focusing on unravelling the mystery behind Yua's interest in you. The developers have promised replay value in terms of cosmetics, accessories, and different dialogue choices taking you on a new turn! 
The biggest downside I came across was the lack of detail put into the background and environment textures. The developers seemed to have focused their budget into making Han Yua stand out, and stand out she does!
There's also limited room in your virtual album, so clicking new memories with your anime-inspired girl will eventually require you to delete the old ones – do remember to save them separately if you wanna keep them!
For $12.99 on Steam, the game places itself more on the expensive side of things. There are also a few DLC packs worth getting with additional accessories, scenery, and much more! Definitely one of the more intimate games to look for – watch out for a sale to get the best value for your buck!


5) Mirror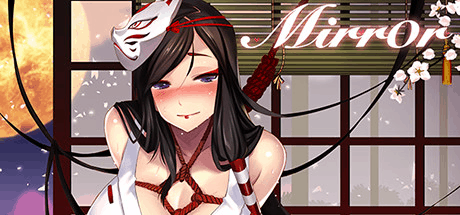 Diving back into the realm of adult hentai, Mirror doesn't hold back on what it's trying to give you: gratification that you feel you worked for.
This game takes away everything Focus on You tried to offer in terms of emotional intimacy, and focuses entirely on your physical relationship with a bunch of anime girls. That's right, a bunch.
Let's be honest, nobody is gonna play this for the plot, so I'm going to jump right into the gameplay. I will say this though: the developers have put in the effort to make this a choice-based story, so your actions determine the outcome! This also leaves room for plenty of replay value!
Each female character in the game puts forward a challenge to you in the form of an arcade game – seemingly simple to play, but with various difficulty settings. You essentially have to "defeat" each girl at her own game before you decide her fate. There are artifacts and tools to give you an advantage in each mini-game too!
Although the original audio is only available in Japanese, English subtitles are an option.
The game itself comes as a steal for only $1.29 on Steam. Additional content is available for even less!
The reviews for the game have been overwhelmingly positive, enough for fans to start the movement for a sequel to this game, so I'd say it's worth checking out!


6) VRChat – Find a Real Virtual Girlfriend – Oculus Quest Compatible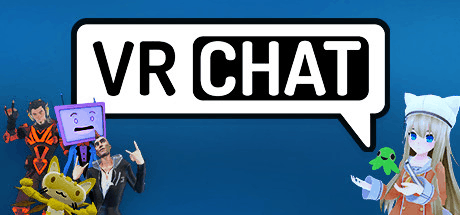 As a little bonus for people to check out, let me talk a little about VR Chat.
Although not directly a girlfriend simulator, I don't see why that can stop you from making one!
Consider VRChat the dating app exclusively for the VR community. If your love for this kind of technology is as strong as mine is, there's a pretty good chance that you'll meet somebody through here with a similar love!
You can join the increasingly growing community by creating a custom avatar, chatting with pretty much everybody on the platform, watching movies together, and playing games such as Capture the Flag and Bowling – not a bad first date at all!
If you're looking to interact with real girls and find the right girlfriend for you, this game can be your stepping stone because pretty much everything in it now is community-made. From the worlds to the people to the games – it's all about finding the place where you click!
The reviews would only warn you of one thing: as with any social platform, there will be some people who will want to ruin your fun, and the developers aren't really the most responsive when it comes to making this game a better place for all.
But the best part? VR Chat is free on Steam! The premium version gives you access to additional tools for creation in the game, maybe even worth building a special somebody their dream world? 
So there you go, a bunch of wildly different girls with their own cute homes where you can spend your time, forgetting about the world outside your window. Pick out the one that sounds right for you and start enjoying your new significant other!
HARDWARE USED FOR TESTING AND WRITING THE ARTICLES:
* Meta Quest 2 (My "daily driver" headset, which I absolutely love & recommend)
* Lenovo Legion 5 Pro (AMD Ryzen 5 5600H, Nvidia Geforce RTX 3060, 16GB RAM)
* TP-Link Archer C6 (budget dedicated router for Air Link, see my full setup tutorial)

ESSENTIAL QUEST 2 COMFORT ACCESSORIES:
* VR Cover Foam Replacement (one of the easiest & cheapest ways to improve headset comfort)
* BoboVR M2 Head Strap (reduce pressure on your head and improve the overall fit of the headset)