Although 3D movies have sadly been on a decline in the last decade, could it be virtual reality that resurrects them?
Virtual Reality and especially the standalone Oculus Quest and Quest 2 headsets provide a convenient way you can watch 3D movies using various streaming services (e.g. BigScreen, FandangoNOW) or from local storage.
I personally thoroughly enjoy watching 3D movies on my Oculus Quest headset and I know there are many who agree with me. Seeing you reading this article, chances are that you are one of them.
But where can you get good quality 3D movies to play on your VR headset? In this article, I am listing different methods for doing exactly that! Let does dig in!
Did you hear? Facebook (Meta) is going all-in on virtual reality and the metaverse. Get a Quest 2 headset and be a part of the future of entertainment!
1) Bigscreen – The Easiest Way to Watch 3D Movies on Oculus Quest 2 & Quest
Bigscreen is a social VR movie theater where you can enjoy a virtual movie session with your friends & family or other cinema fans from around the world. Each Friday a set of 4 movies is released that you can choose from (which also includes 3D titles).
To watch a movie, you must first purchase a ticket (3-5$), which is then valid for 48 hours. You can either join a public session or watch the movie privately. With a private session, you can also invite your friends and family to join you (they must also purchase tickets).
Check out the video above to get a better understanding of how the platform works. You can also get more information from Bigscreen official website.
Edit (March 2021): Bigscreen now has a selection of on-demand movies (including 3D titles) where you can rent a movie and additionally control the playback (pause, scroll, etc). The prices start at 3.99$ and you can watch the movie during a 48h timeframe.


2) FandangoNOW
FandangoNOW is a US-based virtual video store that gives you access to more than 100000 movies and TV shows at home and on the go. Do notice, however, that only a small portion of the selection is 3D content (100+ titles).
With FandangoNOW you can either buy the movies or rent them for a period at a cheaper price. There is also the possibility to download your purchased titles for offline viewing.
One of the shortcomings for the platform currently is the fact that it is built upon the Oculus TV app, which has a relatively small virtual screen. This takes away from the immersion.
To overcome the problem, you could download the title and watch it locally (via Skybox VR Player for example). Another way would be to open FandangoNOW in the browser (instead of the dedicated app) and stream the content to your headset (Virtual Desktop, Bigscreen Desktop).
You can get more information about the platform from FandangoNOW official website.


3) Youtube – Selection of Free 3D Movies & Clips to watch in VR
You can find quite a large selection of 360 degree and 3D movies from Youtube. Yes, there aren`t any full-length commercial movies, but you are bound to find some interesting short movies, nature clips, etc.
To find some interesting good-quality material, I recommend you to do a search with similar filters as in the image below. This will get rid of most wrong format/low-quality videos
You can also find some interesting collections from Reddit, such as r/3sixD and this one. You are bound to find more, if you do some googling (e.g "youtube best 360 videos reddit").


4) Purchase Blu-ray 3D Movies
One way to watch 3D movies in VR is to purchase the desired 3D Blu-ray movie titles. You can find a large selection of Blu-ray 3D movies from Amazon, for example.
However, to play the Blu-ray discs, you also need a 3D-compatible Blu-ray player. If you do not have one at home, this again means additional expenses which you may or may not want to take. (check prices here)
Granted that you have a 3D Blu-ray movie title and a compatible player to run it, there are two ways you can watch the content in your VR headset.


4.1) Play 3D Movies With PC and stream the content to VR headset (Virtual Desktop)
The first option requires that you are able to play the Blu-Ray with your PC in raw Side-by-Side (SBS) or Over-under (OU) mode. This can be achieved using VLC Player, for example. You can read about VLC and some of the other options to play 3D Blu-rays on your PC here.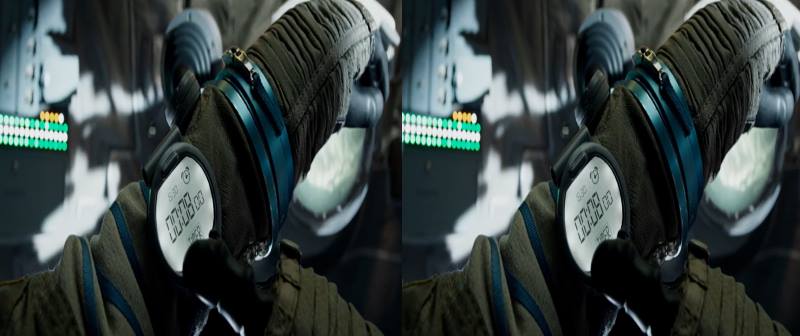 Once you are correctly able to play the Blu-ray file in your PC, you can use Bigscreen or Virtual Desktop to mirror the movie player to your VR headset. Be sure to choose SBS or OU from the settings, according to your movie file to view the content correctly in your headset.


4.2) Ripping Your 3D Blu-Rays
The second option to watch Blu-ray content in your VR headset is to rip the movies. What this essentially means is that you are going to create a digital copy of the Blu-ray disc.
The end result is a regular movie file you can play from your computer or any other device (your Oculus Quest or Quest 2 for example). You can find a complete step-by-step manual about ripping Blu-rays here.
Once you have ripped your movie, there are several ways you can play it on your headset. You can use Skybox VR Player to play it locally (or over network) or use Bigscreen/Virtual Desktop to mirror your PC screen into your VR headset. You can read about the different options from my previous article.
Legal Disclaimer: Although you are essentially creating a copy of a Blu-ray disc you have legally purchased (for your personal use), due to legislation quirks, it is considered illegal and can be punished by law in most countries.


5) Use Torrents to Download 3D Movies For Oculus Quest & Quest 2
To be honest, it is a bit of an absurd situation. There really aren`t many ways for you to watch 3D movies legally and pay for the work that people have done.
I have listed some methods above. However, the problem with BigScreen and FandangoNOW is that the choice of movies is too narrow. Purchasing your own Blu-rays and getting them to play on VR Headset also borders on the edges of legislation (because the optimal way is ripping).
That leaves us with certain websites where you can download pretty much any 3D movie that is available (or at least the more popular ones). But it is illegal and you are breaking copyright laws.
Therefore, I am not listing any websites, nor am I recommending you to download illegal material. You should not. For the purpose of this article, I am just listing it as a theoretical option that could be used to watch 3D movies.


6) 3Dmoviesonline.com – Free Online 3D Movies Stream*
* Illegally released pirated 3D movies. Proceed at your own risk.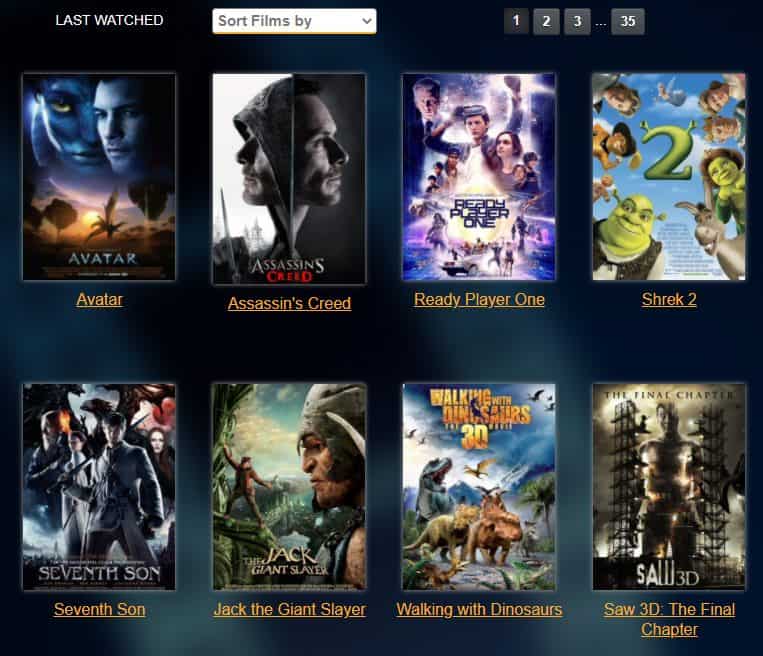 3DMoviesOnline.com provides quite a large selection of mainstream 3D movies that you can watch straight from the Oculus Browser. However, similar to torrenting, watching these movies is considered illegal in most countries and you risk getting in trouble with the law.
For this reason, I suggest that you use the legal options listed earlier in the article.
HARDWARE USED FOR TESTING AND WRITING THE ARTICLES:
* Meta Quest 2 (My "daily driver" headset, which I absolutely love & recommend)
* Lenovo Legion 5 Pro (AMD Ryzen 5 5600H, Nvidia Geforce RTX 3060, 16GB RAM)
* TP-Link Archer C6 (budget dedicated router for Air Link, see my full setup tutorial)

ESSENTIAL QUEST 2 COMFORT ACCESSORIES:
* VR Cover Foam Replacement (one of the easiest & cheapest ways to improve headset comfort)
* BoboVR M2 Head Strap (reduce pressure on your head and improve the overall fit of the headset)