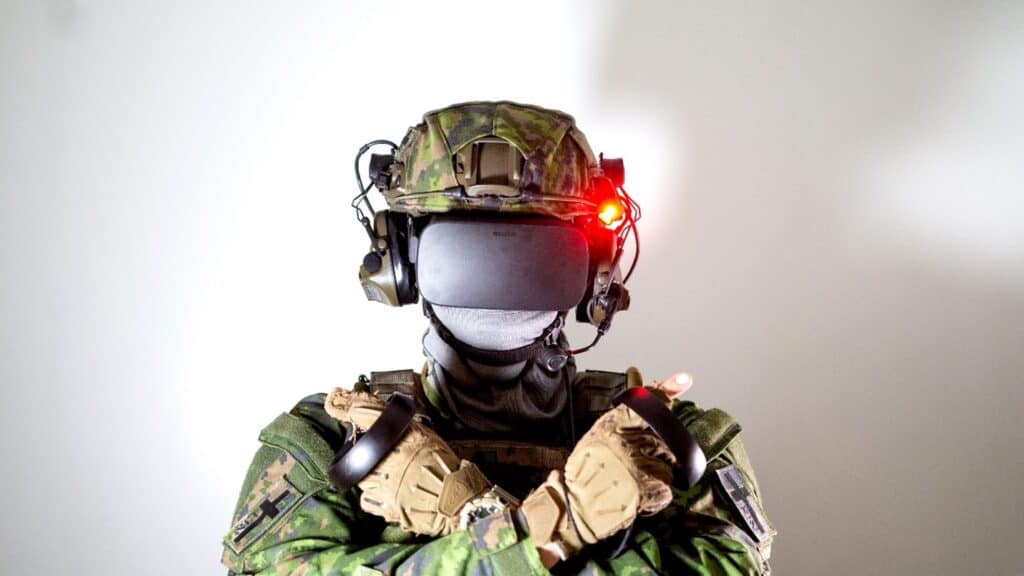 In the modern-day hustle, something that often gets ignored is the human body's need for dedicated exercise. Some blame it on computers and technology. But what if the same technology comes with a solution for it, which is safer yet closer to reality than before.
Wii sports served that purpose for quite a while. But what if the player wants a more immersive experience? An experience that detaches him from the world outside. Something "Virtually Realistic".
In this article, we will look into how you can be "the athlete" while remaining indoor. I'll be talking about the best VR sports games that can be enjoyed using Oculus Quest and Quest 2 headsets!
Let`s dive in!


TOP 3 SPORTS GAMES TO PLAY ON OCULUS QUEST HEADSETS
1) The Echo VR
Are you a sci-fi fan that is also interested in sports? Do you like the idea of futuristic sports? What if there was a FREE VR sports game that could fulfil all these needs? Echo VR does precisely that.
The game is played in a zero-gravity chamber where immersion is everything! You can find resemblance to traditional sports such as handball, but for the most part innovation takes over.
The players travel from one post to another by their aerial movement inside the shift. Such futuristic sport definitely makes the cut for this list.
The game is generally an online multiplayer platform, but playing with friends in a local party requires a Facebook account to make the connection.
The game can be downloaded from Oculus.


2) Sports Scramble VR
Are you one of the people who enjoys playing multiple sports? Do you also want good value for your money and want to enjoy more than just one sport when you buy a game? Look no further because Sports Scramble has got you covered.
The game presents an amalgam of three sports: Tennis, bowling and baseball. Even though the game model seems complicated, the games themselves really aren't. It can get repetitive after a point, but until then it is the ideal way to kill time and give yourself a deserved workout!
And of course, if you get bored with one, you can always start playing a whole other sport while being in the same game. You can scramble the games according to your choice such that you can bat with a tennis racket and play tennis with a basketball.
The game also offers multiplayer mode should you get enough of playing alone.
VR Sports Scramble is available on Oculus.


3) The Thrill of the Fight
Are you a fan of boxing games? Not so much? It doesn't really matter, because the precision with which "The Thrill of the Fight" has been designed can turn anyone into an instant fan.
The accuracy with which your movements are reflected in your VR avatar leaves you astounded and is sure to get the adrenaline going. The game has a career progression and comes with varying difficulty levels.
You can choose your fights at your own pace with the boxers of your own choice to practice. Beware though, because some of the boxers at a higher difficulty level have got some killer signature moves.
The thrill of the fight is the complete boxing experience and the best one by far that is available in VR.
While there isn't multiplayer support, the sequel to this game certainly does have multiplayer and is one to keep an eye on!
The Thrill of the Fight is available to download from Oculus.


HONORABLE SPORTS GAMES MENTIONS FOR OCULUS QUEST HEADSETS
4) Walkabout Mini Golf
That core workout that you have been missing out on ever since you started staying at home is finally going to get caught up with. Because with this ever-so-accurate rendition of beautiful and mini golf courses, you are going to get the golfing experience like never before.
Walkabout Mini Golf is an accurately designed golf game with realistic physics that feel like the real thing. The game offers a variety of different golf courses (you don't have to get out of the house ever!).
This game supports a multiplayer option as well.
Walkabout Mini Golf can be bought at Oculus.


5) Racket: Nx
The moment to push the boundaries of traditional racket-and-ball sports is upon us thanks to Racket: Nx.
This game has you enter a huge dome. Once inside, your racket is your ally as you try to decimate targets with the "ball". The future is your destination as you take on challenges while getting quite the workout of your hand-eye coordination!
The main features of this game include:
A single-player campaign
Versus and Co-op multiplayer support
Thrilling original soundtracks, as well as the freedom to use your own music in the game!
Racket: Nx is available at Oculus, and isn't one to be missed for any sports enthusiast.


6) The Climb VR
Mountaineering and climbing sounds like an absurd game to be playing up until you play "The Climb" on VR. This game has all the hallmarks of a good sports game. If you happen to be an adrenaline junkie and get bored easily, this game will definitely keep you up on your toes (quite literally)!
The game involves primary rock and mountain climbing but is consistent of some of the most scenic graphics and detailing that make it unique. It provides enough movement of your limbs for a day. Unfortunately, it cannot be played in a multiplayer environment.
The Climb is available for downloading on Oculus.


7) Eleven Table Tennis VR
Ping Pong, more commonly known as table tennis is a game that requires attention. Something that has been poured in abundance during the making of this game. If you are a ping pong player and know your way around the table, you will have no difficulty excelling at this brilliantly executed game. There is a trainer mode too, for those who are beginners.
This table tennis VR games has the standard table tennis rules and is played with a lot of precision and timing, not to mention the spin movements. A two-player multiplayer option is available, however, a doubles match could get very tricky in VR, therefore such an option has not been introduced as of yet.
Eleven Table Tennis VR is available at Oculus.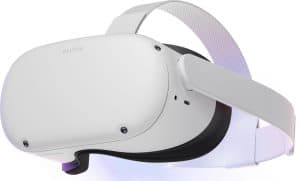 Oculus Quest 2 is still the king of consumer VR! Don't miss out and enter the world of VR experiences, unlike anything you have ever seen!