We've all probably experienced that point in our lives at least once where an "update" to something didn't really feel right. Maybe our expectations for the next version to be better were just too high. 
But I can safely say that shifting the world from the Quest to the Quest 2 is worth your time and money. In this article, I'll be talking about how you can move with the shift to the Quest 2 and whether you can play Oculus Quest games on the Quest 2.
If you're looking for a short answer, it's yes! The Quest and the Quest 2 both support the same games and applications. Your gaming library is tied to a single account, whether it's an Oculus account or a Facebook one. You will have to reinstall (or restore) the games on your Quest 2, but you will be able to play the same games as you did on your Quest. 
Let does look at the topic in a bit more detail.

Is It Possible to Transfer Games From Quest to Quest 2
If you are upgrading from Quest to Quest 2 and don't want to reinstall the games (and lose your game data), I have good news for you!  It is possible to transfer game data from your Quest to your new Quest 2.
Note! There is no official method in the Oculus ecosystem to transfer games and game data from Quest 1 to Quest 2. The methods below will work for some of the games and applications, but not all.  
The quickest and easiest way is for you to first check whether the game data you want to transfer has a cloud storage feature. If so, it's likely that your data is automatically uploaded there, and can be downloaded directly to your Quest 2 when you log in!

Another way is to follow the Oculus recommendation. This requires a computer and a cable to connect your headset to your PC. I've copied their steps below, but keep in mind that a USB 3.0 cable would allow for a faster transfer:
Connect the included USB 2.0 cable to your computer and Oculus Quest headset.
Put on your headset and select "Allow" to confirm you want to allow your computer to access files on the headset.
On Windows, Oculus Quest will automatically appear as a drive on your computer.
On Mac, you'll need to install Android File Transfer to successfully transfer files between your Oculus Quest and computer.
On Chromebook/Chrome OS, you'll need to use the Files app to access your Oculus Quest headset.
Click and drag files from your Oculus Quest headset on your computer.
Unplug your Oculus Quest.
Plug in your Oculus Quest 2.
Drag the files from your computer into the appropriate folders on your Quest 2.
Now, let's look at the most popular method: backup and restore using Sidequest. The video below explains how you can transfer your games between the Quest and the Quest 2. However, if you also want to transfer your save data, you'll want to click on the option to do so when it pops up in addition to backing up the apk file explained in the video!
If you don't already have Sidequest downloaded, you can get it at this link. 
As the last option, we have Helium, a file transfer application from the Playstore. This may seem more complicated than it actually is if you're unfamiliar with how sideloading works. To put it simply, you're using an unofficial third-party application to get the job done. Check out this Reddit thread for the full guide on how to use Helium.

Can You Play Quest 2 Games on the Quest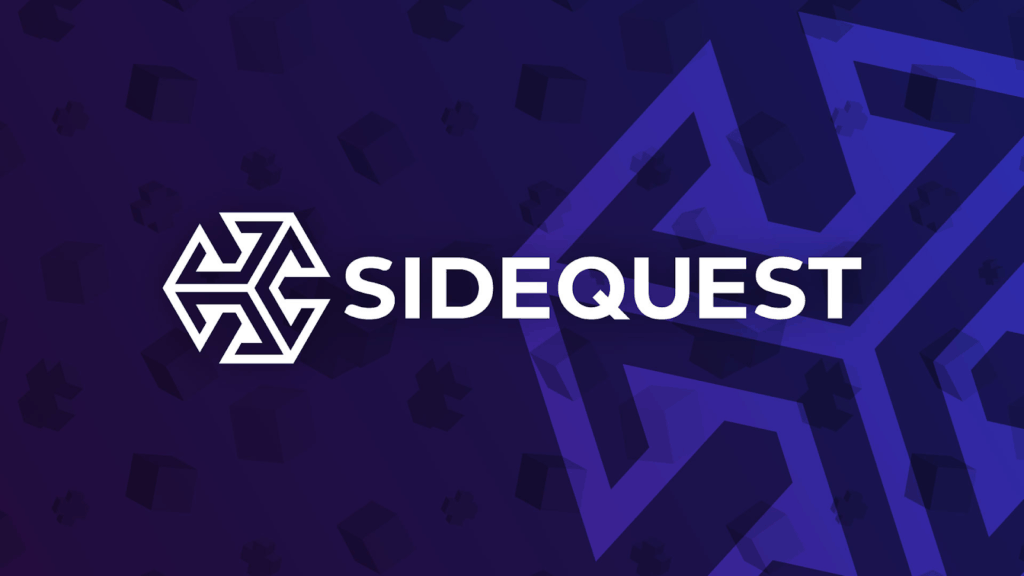 For whatever reason, sometimes we need to go back and downgrade to a previous version. Or maybe you want to play games together with a friend who has the original Quest. Well, when it comes to going from the Quest 2 to the Quest, you're in luck!
It is indeed possible to play Quest 2 games on the original Quest. Again, the games are tied to your Oculus / Facebook account (no need to repurchase games) and they can be played just fine on either device. 
The procedures for transferring your game files are the same as the ones described above. Using Sidequest is likely the one you're going to want to go for.
Again, both headsets are by the same developer and fully compatible with each other. You don't have anything to worry about!
And on that note, I wish you happy VR-ing days ahead!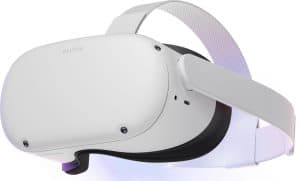 Virtual reality is here to stay! Don't miss out on all the awe-inspiring VR games and experiences! The Quest 2 headsets are selling out quickly worldwide - get yours while you still can!