Your next-generation VR headset, the Quest 2, isn't really living up to its potential unless you're playing the best games out there!
Pavlov is a multiplayer shooter game loved by VR gamers around the world because of its theoretically-unlimited content and mod potential! The customizability of the game makes it really stand out, and you have your friends and the entire community right there to experience it with.
This raises a question for many VR enthusiasts – can you play Pavlov on Oculus Quest 2? 
The original Pavlov VR is only available on Steam and not the Oculus Store. To be able to play Pavlov VR on your Quest 2, you will need a gaming PC and then stream the content to your headset (via Oculus Link or Virtual Desktop). If you don't have a gaming PC, you can install and play Pavlov: Shack (a tuned-down unofficial version of the original game), on your Quest 2 using Sidequest.
In this article, I'll be explaining different ways to play Pavlov on your Oculus Quest 2. Let's get right into the details!


Playing Pavlov VR on the Oculus Quest 2 With A Gaming PC
As previously mentioned, your best options for getting the original Pavlov VR experience is to stream the game from your PC to your VR headset. 
At this point allow me to introduce you to your two best PC-streaming options:
Virtual Desktop: This application, which is available on the Oculus store, allows you to stream content from your PC directly and smoothly to your VR headset in a fully wireless experience. 
Oculus Link: This feature in your Oculus Quest 2 requires you to physically connect your headset to your PC using a high-quality USB cable. 
The better option is definitely dependent on different things like the quality and length of your cable, router and wireless connection quality, PC specifications, and so on. Still, if you're finding streaming issues with one of these options, then be sure to try the other method out!
Details on how to stream PC content to your headset can be found in this very useful article from UploadVR.
For a quick overview on how these methods work:
Oculus Link: Link up a high-quality USB cable to your PC and enable the option for Oculus Link from the settings in your headset.
Virtual Desktop: Download the app from the Quest Store for $19.99, and use Sidequest to install a patch for the app that gives you the complete wireless gaming experience. Refer to the articles above for more information on Sidequest.
What's more is that your PC is going to need to match or exceed the minimum requirements for installing and playing Pavlov through Steam. I've got these minimum specs here:
| | |
| --- | --- |
| Memory | 4 GB RAM / 4 GB ROM |
| Graphics | NVIDIA GeForce GTX 970 |
| CPU | Intel Core 2 Quad Q9650 |
| OS | Windows 7, 64 bit |
| Network | Stable broadband Internet connection |
But if you're looking to make the most of your experience, you should try to make sure your PC meets the following recommended specifications before trying to stream Pavlov to your Quest 2:
| | |
| --- | --- |
| Memory | 8 GB RAM / 4 GB ROM |
| Graphics | GTX 980ti OR GTX 1070 |
| CPU | Intel Quad Core 3 Ghz+ |
| OS | Windows 10, 64 bit |
| Network | Stable broadband Internet connection |

Pavlov: Shack vs Pavlov VR
If you don't have a gaming PC capable of running Pavlov VR, your best bet is to go for Pavlov: Shack on your Oculus Quest 2.
But what is it that makes Pavlov: Shack really different from the original Pavlov VR?
The graphics have been noticeably toned down, an understandable downgrade considering the limited resources used to create the game on Sidequest.
There's considerably less customizability, so you're going to be limited in terms of custom maps, weapon scopes, bots on maps, and game modes.
Crossplay is non-existent. This is to say that you can only play with other users on Pavlov: Shack, and not with players on the PC version of the game. Pavlov: Shack also has a lower active user count than its PC counterpart, so getting into a lobby of the match mode you want may be a challenge for some players. Still, this is not an issue that's been raised too often as the gaming community still manages to find their way!
For a more detailed comparison between the two, check out this video!

Playing Pavlov on Quest 2 Without PC
Going down this route leads you to the wonders of Pavlov: Shack.
There's plenty of ways to critique the game, but when you consider the fact that it offers you a Pavlov experience completely for free, you've got to admit the game carries merit.
The game tries to make up for its lack of customizability in smooth gameplay and a wholesome community. 
So how do you download it? You'll essentially want to download the Sidequest application, and use the games library of this app to get Pavlov: Shack directly. Installing SideQuest for the first time can be time-consuming, but you only go through this ordeal once.
For those of you that would read the way forward, step-by-step instructions can be found on Pavlov Shack or from this useful reddit thread.  If you prefer watching a video on this, you can check out the Youtube below:
If you've gone through this article, you'll have plenty of options in front of you to choose from. Are they all worth considering? Absolutely! Pavlov is a joy to play as well as create in – with friends or even by yourself! Make the most of the game and take a step closer to the potential of VR!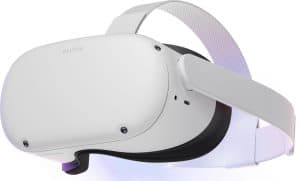 Oculus Quest 2 is still the king of consumer VR! Don't miss out and enter the world of VR experiences, unlike anything you have ever seen!