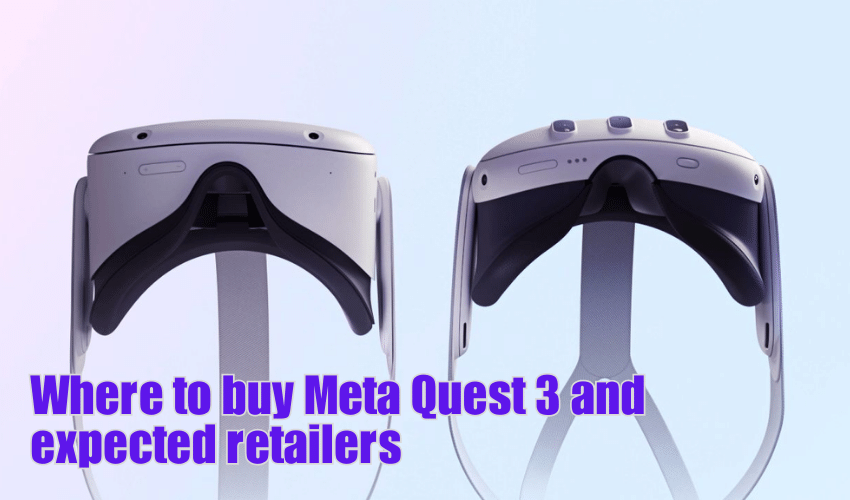 As we anticipate significant advancements in VR technology in 2023, we're exploring potential outlets where you can purchase the Meta Quest 3, along with a list of expected retailers.
The Meta Quest 3 was unveiled on June 1st through Mark Zuckerberg's Instagram page, generating substantial buzz and enthusiasm. This next-generation VR and mixed reality headset promises to "effortlessly merge your physical world with the virtual one" courtesy of new features and enhancements. 
The Quest 3's standout features are its color pass-through, superior resolution, and a design that's 40% slimmer. If these attributes appeal to you, you might wonder where to acquire this next-gen headset and how much it will set you back.
Meta has set the starting price for their 128GB version at $499.99 USD, with additional storage options available for those interested. Meta's pricing strategy is highly competitive compared to the rumored Apple VR headset. 
According to a blog post, the Quest 3 is intended to make what they've termed "Meta Reality" accessible to a broader audience as their "first mass-market offering" of VR. It's also worth noting that the price of the Quest 2 will be reduced to just $299.99 USD from June 4th, aligning with Meta's mission of making VR more accessible.
Where to buy Meta Quest 3 – US
While Meta still has much to reveal at their Meta Connect event in September, it's a good idea to familiarize yourself with the expected retailers before the launch. Based on the retailers that stocked the Meta Quest Pro at launch, we anticipate the following outlets to carry the Quest 3.
Where to buy Meta Quest 3 – UK
For customers in the UK, the following retailers are expected to stock the Meta Quest 3 once it's released in the Autumn:
We will continue to update this page as we receive more information from Meta and other sources. In the meantime, you might find exploring the best VR headsets useful, or read our review of the PSVR 2.